Features &
Benefits
Fast Ball Speeds From Jailbreak Technology and an Ultra-Thin Face Cup
Our revolutionary Jailbreak Technology incorporates two internal bars that stiffen the body, placing more impact load on the face to promote fast ball speed and long distance.
Enhanced Launch and Trajectory Control From MIM'ed Tungsten Weighting
Precisely shaped MIM'ed tungsten weight optimizes CG for launch and control while an external MIM'ed weight precisely dials in swingweight.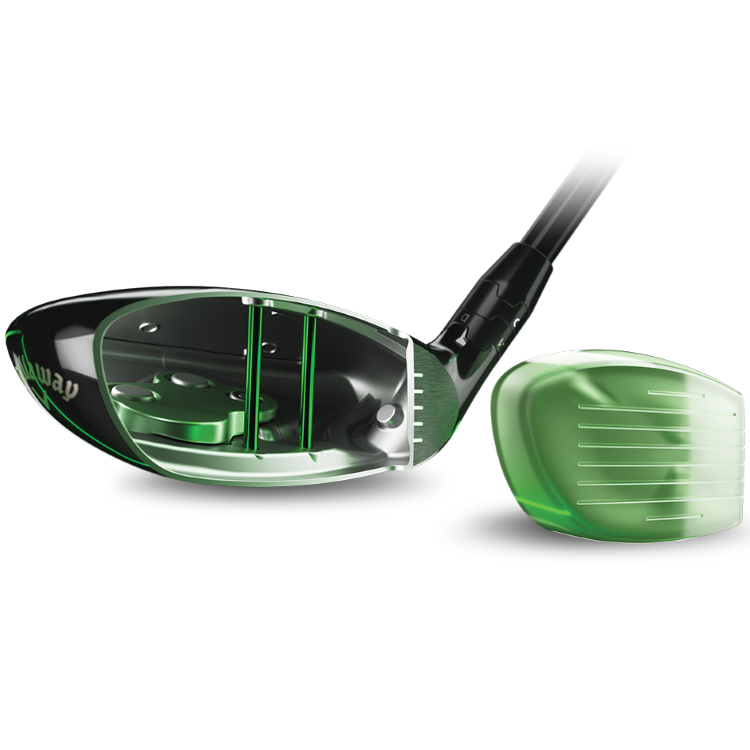 Controlled Launch And More Forgiveness From A T2C Triaxial Carbon Crown
A new, lighter triaxial carbon fabric called T2C has a tighter weave; the weight it saves versus a steel crown is redistributed within the head to lower the CG for a controlled launch, and to raise MOI for exceptional forgiveness on off-center hits.
Optimized Adjustability and Control
The new, lighter OptiFit 3 Hosel makes it even easier to dial in your launch and optimal ball flight for total adjustability. And the premium Mitsubishi Tensei AV Silver shaft offers a mid launch, mid spin profile.