It Looks Like Nothing Else... It Putts Like Nothing Else
A striking hosel design engineered to increase stability in classically styled putters that look familiar at address.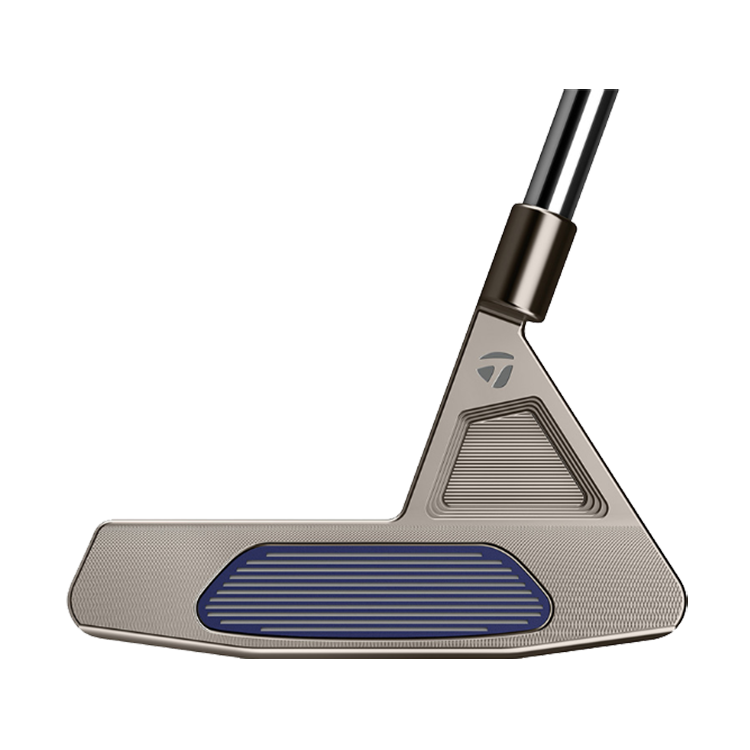 A Stability Superstructure
By creating multiple contact points along with the topline, the Truss hosel design reduces the amount of unsupported mass and deflection at impact.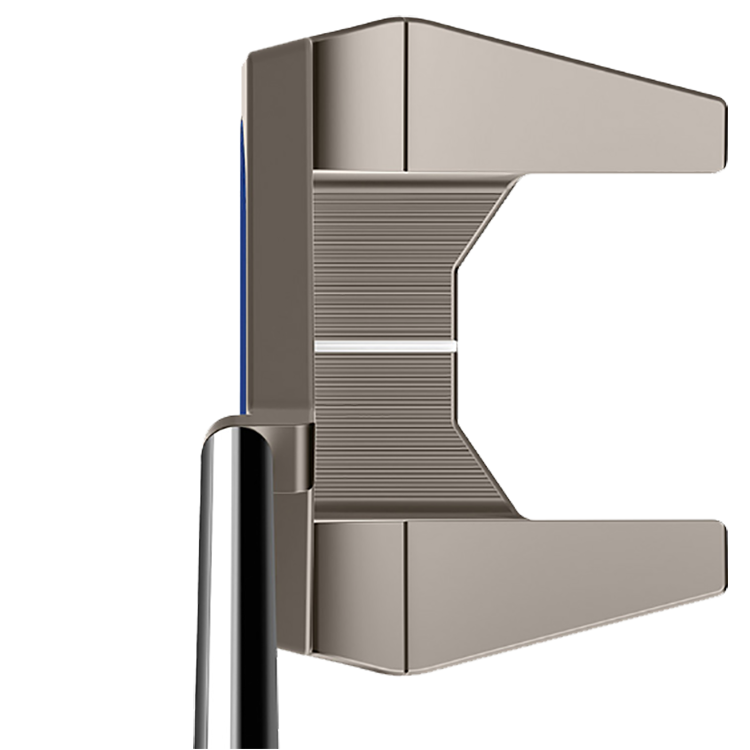 A Look That Fits Your Eye
Truss is available in four different head shapes – a blade and a mallet, both offered in heel- and center-shafted options.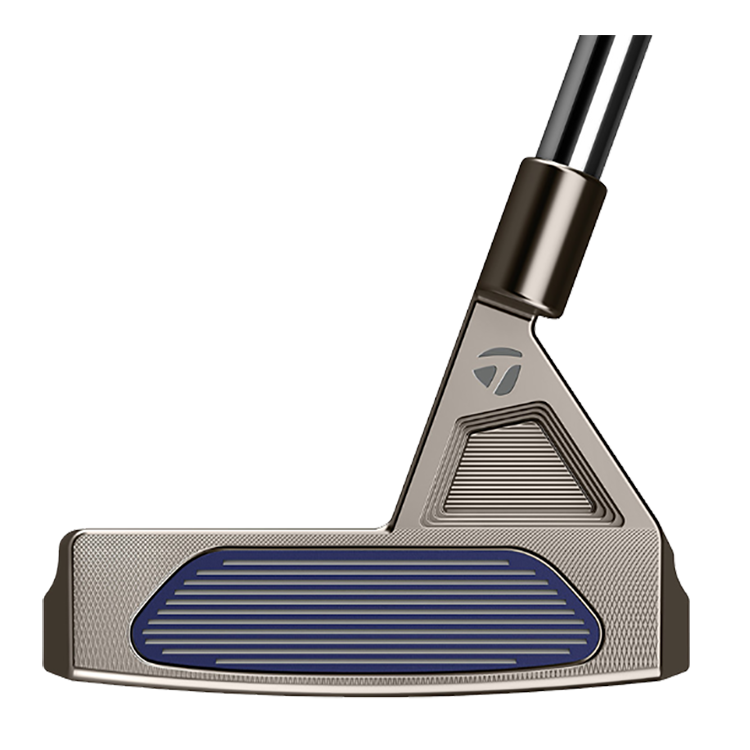 Pure Roll™ Insert
The same Tour-Proven technology now in Cobalt Blue. Pure Roll inserts produce better sound and feel, while 45° grooves increase topspin to help the ball start and stay on its intended line.
Personalized Feel & Performance
Adjustable sole weights allow golfers to achieve precise head weights and CG positioning.*
* Optional weights sold separately
We developed Truss™ for players who desire the stability and forgiveness of a mallet but prefer a more traditional look at address.
Engineered to provide torsional stability
Designed for less twisting to help the golf ball stay on its intended line
Looks familiar at address and distinctive from other angles
Truss Design
Engineered for less twisting while maintaining a familiar look at address. It's intended to increase the stiffness/frequency for an improved sound and feel
Two Topline Connection Points
An intelligent design that connects the hosel to the topline at two separate points in order to reduce the unsupported mass and
Cobalt Blue Pure Roll™ Insert
Combines 45° grooves with a softer polymer to increase topspin and improve forward roll across varying surfaces – helping your ball start and stay on its intended line
Adjustable Sole Weights
Adjustable sole weights allow golfers to achieve a variety of swing weights and CG placements to match the characteristics of their putting stroke and personal preferences
KBS Stepless Stability Shaft (Chrome)
The new chrome CT Tour putter shaft weighs 120g and is designed for less deflection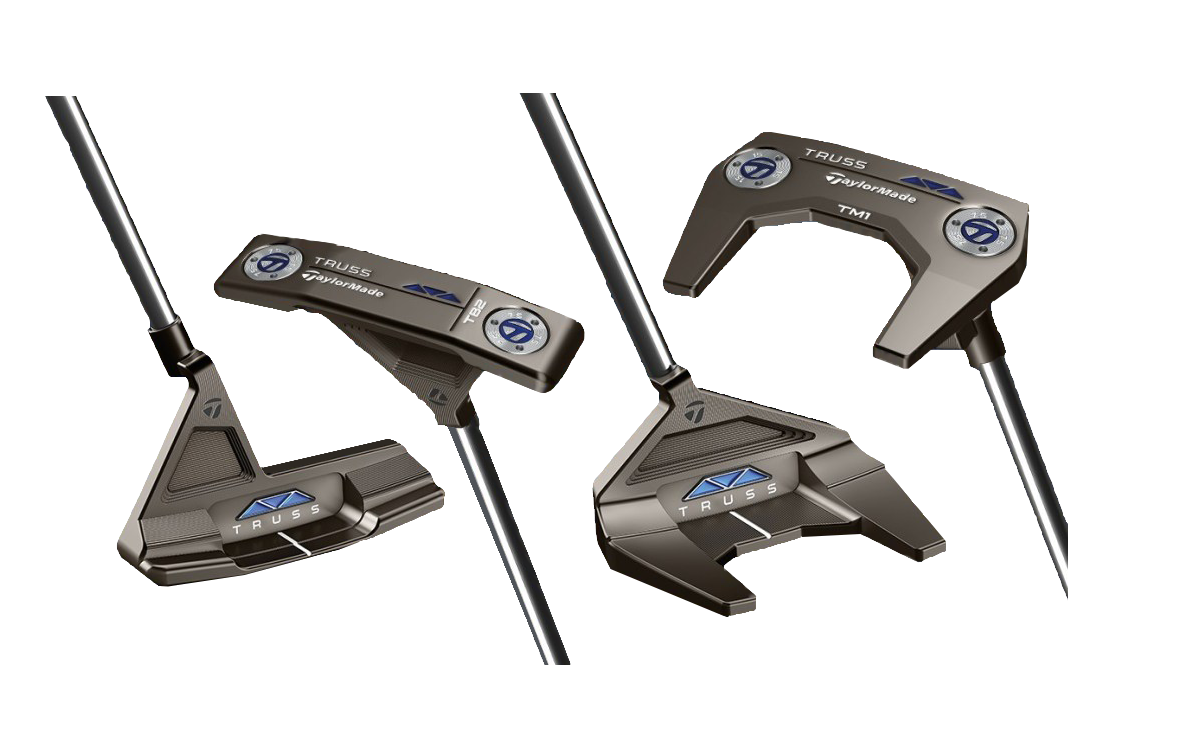 SPECIFICATIONS
MODEL
FINISH
SIGHT LINE
HAND
SIGHT
TOE HANG
OFFSET
LENGTH
HEAD
WEIGHT
HEEL SOLE
WEIGHT
TOE SOLE WEIGHT
LOFT
LIE
PURE ROLL INSERT
TB1
Nickel Cobalt
TRUSS Heel
RH/LH
Single
16°
Full Shaft
33"
365g
12.5g
20g
3°
70°
5mm
TB1
Nickel Cobalt
TRUSS Heel
RH/LH
Single
16°
Full Shaft
34"
355g
7.5g
15g
3°
70°
5mm
TB1
Nickel Cobalt
TRUSS Heel
RH/LH
Single
16°
Full Shaft
35"
345g
2.5g
10g
3°
70°
5mm
| | | | | | | | | | | | | | |
| --- | --- | --- | --- | --- | --- | --- | --- | --- | --- | --- | --- | --- | --- |
| TB2 | Nickel Cobalt | TRUSS Center | RH/LH | Single | Face-Balanced | Half Shaft | 33" | 365g | 20g | 20g | 3° | 70° | 5mm |
| TB2 | Nickel Cobalt | TRUSS Center | RH/LH | Single | Face-Balanced | Half Shaft | 34" | 355g | 15g | 15g | 3° | 70° | 5mm |
| TB2 | Nickel Cobalt | TRUSS Center | RH/LH | Single | Face-Balanced | Half Shaft | 35" | 345g | 10g | 10g | 3° | 70° | 5mm |
| | | | | | | | | | | | | | |
| --- | --- | --- | --- | --- | --- | --- | --- | --- | --- | --- | --- | --- | --- |
| TM1 | Nickel Cobalt | TRUSS Heel | RH/LH | Single | 10° | Full Shaft | 33" | 365g | 12.5g | 20g | 3° | 70° | 5mm |
| TM1 | Nickel Cobalt | TRUSS Heel | RH/LH | Single | 10° | Full Shaft | 34" | 355g | 7.5g | 15g | 3° | 70° | 5mm |
| TM1 | Nickel Cobalt | TRUSS Heel | RH/LH | Single | 10° | Full Shaft | 35" | 345g | 2.5g | 10g | 3° | 70° | 5mm |
| | | | | | | | | | | | | | |
| --- | --- | --- | --- | --- | --- | --- | --- | --- | --- | --- | --- | --- | --- |
| TM2 | Nickel Cobalt | TRUSS Center | RH/LH | Single | Face-Balanced | Half Shaft | 33" | 365g | 15g | 15g | 3° | 70° | 5mm |
| TM2 | Nickel Cobalt | TRUSS Center | RH/LH | Single | Face-Balanced | Half Shaft | 34" | 355g | 10g | 10g | 3° | 70° | 5mm |
| TM2 | Nickel Cobalt | TRUSS Center | RH/LH | Single | Face-Balanced | Half Shaft | 35" | 345g | 5g | 5g | 3° | 70° | 5mm |
STOCK GRIP
LAMKIN SINK SKINNY BLUE

| Model | Color | Size | Weight | Butt Size | Feel |
| --- | --- | --- | --- | --- | --- |
| Sink Fit Skinny | Blue | Standard | 70g | .580 | Textured Soft |